But what do you need to know before buying a soundbar? And how much do they cost? We answer these questions and more in this article to explain why we think now is the perfect time to upgrade your home TV tech by investing in a soundbar.
What is a soundbar?
A soundbar is a slim speaker that sits just below your TV screen. Once installed, it significantly enhances the sound in your living room and helps you to create a home cinema experience.
Investing in a soundbar is an excellent alternative to buying audio kits and surround sound systems that are bulky and need to be placed in different room areas.
Soundbars' sleek and functional design means they fit seamlessly into your living room. Most soundbars require a simple plugin, and they get to work right away on improving the audio quality of your TV. They're also super simple to install.
What are the benefits of investing in a soundbar?
Opting for a soundbar is a simple way to improve your TV's sound quality significantly. Some of the main benefits of upgrading to this piece of tech include:
Soundbars' sleek and compact design makes them a subtle yet hugely sound-enhancing addition to your TV setup.
Soundbars attach seamlessly just beneath your TV, and you don't need to run unsightly wires to all corners of your living room.
If you opt for a subwoofer to accompany your soundbar, you can usually link up to it wirelessly.
Many soundbars are compatible with voice control software such as Siri and Amazon Alexa, making them even easier to control.
Soundbars are usually cheaper than traditional woofer systems, even though they deliver comparable sound quality.
Soundbars come with access to streaming services, Bluetooth, and WiFi depending on the model you opt for. When you're not watching TV, you can hook your soundbar up to Spotify or Apple Music and get your jam on!
Ultimately, investing in a soundbar is a no-brainer if you're looking to improve the sound performance of your TV. But how much is one likely to set you back?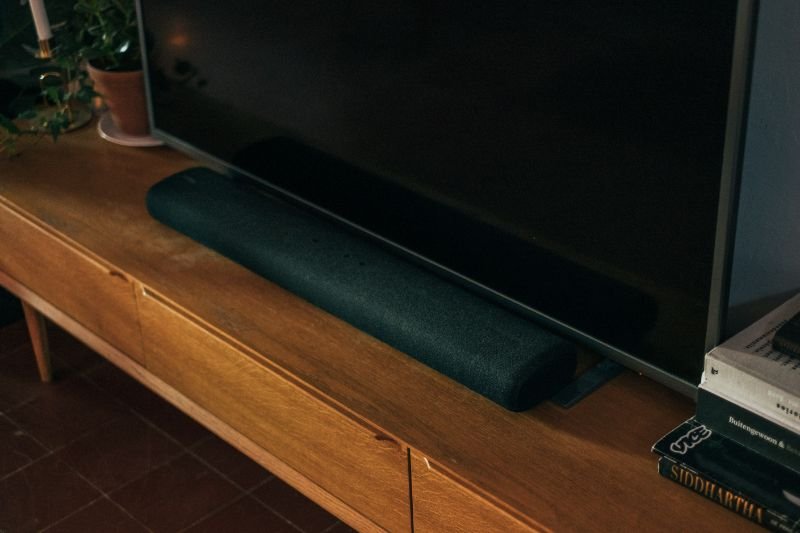 How much do soundbars cost?
When you perform a simple online search for soundbars, you will be struck by just how extensive the price range is! You can pick up a soundbar for less than £50, or you can spend more than £5,000 on an ultra-high spec piece of equipment.
Realistically, it's a good idea to start your research around the £150-200 mark. Anything cheaper than that is likely to be limited in functionality and features.
The adage applies when you're looking for a soundbar – you get what you pay for. The whole point of investing in a soundbar is to enhance the sound quality of your TV, and a sub £50 model is unlikely to dodo the trick.
What to consider before investing in a soundbar
Given the range of soundbars out there, it's essential to think about the features you're looking for before deciding. Let's look at what you should take into account:
Channels
You will see a number listed alongside soundbars on their channels. If you're looking to upgrade your TV, then a soundbar with 2.1 channels (two front channels and a subwoofer) should be more than sufficient. However, for something a little more high spec, look for a model that includes Dolby Atmos.
Design/placement
You will need to make sure that the model that you buy will fit on your current TV stand. Check out the dimensions and design of the soundbar in question before settling on a purchase. It would help if you also accounted for the size and placement of the woofer.
Connectivity
Many soundbars have multiple HDMI inputs and outputs, enabling you to use them on several video source components. Others rely on Bluetooth, which allows you to connect your soundbar to your smartphone and other devices. You should also consider whether the soundbar can connect to WiFi, particularly if you're looking to stream music or Netflix directly.
Additional speakers
People often go for soundbars because they're minimal in size and design. However, it's worth noting that you can also buy additional speakers to enhance the sound further. Many of these are wireless, but you should consider whether or not extra speakers are necessary for you.
Control panel
The higher-spec of soundbar you choose, the better the front control panel is. If you're hoping that your soundbar will perform various functions (Bluetooth connectivity, Netflix streaming, etc.), it's best to look for a model with an easy-to-use control panel.
Once you've thought through the main features you would like to see in your soundbar, it's time to look into the various options available to you, as we introduce below.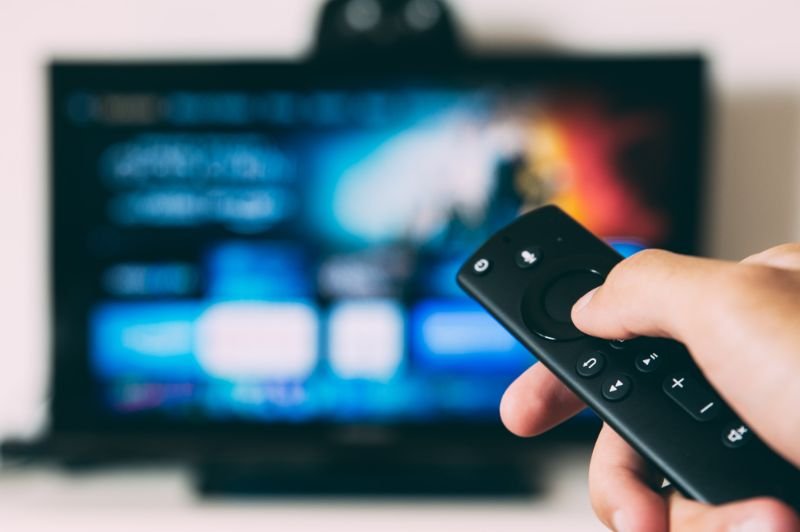 The best soundbars for your home TV
JBL Bar Studio (Cheap and cheerful)
If you're looking for a soundbar that will improve your TV sound and is super easy to install, look no further than the JBL Bar Studio. Offering a surround sound experience and wireless music streaming with Bluetooth, it's the ideal soundbar to bring your TV sound to life.
Retailing at just £150, it's also one of the most affordable soundbars of decent quality you can buy. The bar also comes with three additional speakers that support Dolby Digital sound. All in all, an excellent option if you're looking for a soundbar that won't break the bank.
Bose TV Speaker (Compact)
This compact TV soundbar from Bose offers expansive natural sound from a super sleek speaker that sits unassumingly beneath your TV. With Bluetooth and HDMI connectivity possible, you can tune into your favorite music and shows effortlessly.
Starting at £240, it's a little more expensive than the similar JBL studio bar, but this super-compact soundbar's sound quality and compatibility justify its additional cost. Perfect for anyone looking for a simple yet effective soundbar to slot seamlessly into a home TV system.
Sonos Arc (Ultimate home cinema experience)
For a soundbar that will transport you to a night out at the movies, the Sonos Arc is pretty hard to beat. It comes with Dolby Atmos as standard, and you can connect it to your home voice control system for easier control.
At £800, it's certainly not the cheapest soundbar out there, but the exceptional sound quality Sonos has achieved worth the investment. It's perfect for those of you who love nothing more than a movie night with the kids and will save you money on those extortionately priced cinema snacks!
Final thoughts
Soundbars are just perfect if you're looking to upgrade your TV tech. Unlike bookshelf speakers and traditional surround sound systems, soundbars affix just underneath your TV and project excellent sound into your living room.
Hopefully, you now have all the information you need to invest in the ideal soundbar for your home TV, so you can chill out with your loved ones and enjoy movie-like sound quality from the comfort of your sofa!