While smart speakers are quickly becoming an "essential" household item, many people aren't using them to their full potential. As the name might suggest, these smart speakers are stacked with clever features and quirks that make them all the more appealing to purchase.
If you're looking for more reasons to buy a smart speaker, or want to learn more about the one you already own, you're in luck. Read on to discover 11 amazing things that your smart speaker can do.
1. Share jokes
While there are many things to consider before buying a speaker, the ability to tell a joke probably isn't a factor that springs to mind. However, if you're in the mood for a pick-me-up or a fan of classic dad jokes, we've got some good news for you.
A lot of smart speakers have hundreds of jokes ready and waiting to humor you. Simply ask your speaker to tell a joke and see what magic awakes. We'll let you be the judge of whether they're actually good or not…
2. Read the news to you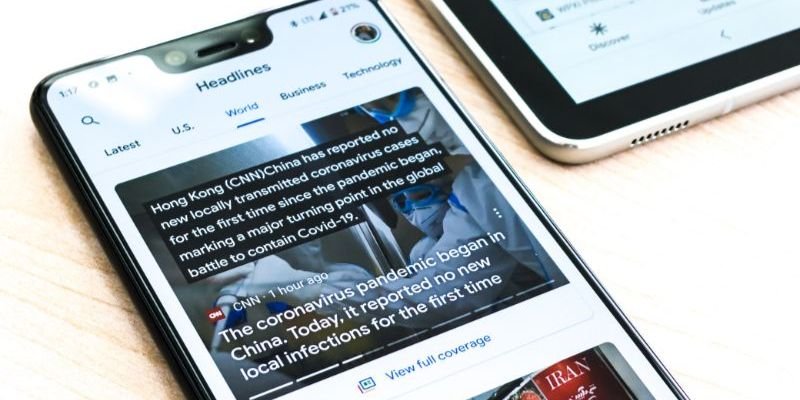 Your smart speaker might not go as in-depth as a dedicated news channel, but it can read out breaking headlines (if you ask politely, of course). This is a handy feature for those who like to stay in the loop with current affairs without having to dedicate a whole hour to a news channel.
Most smart speakers will use clever technology to scour the latest headlines and deliver you real-time updates. This helps to ensure that you're given the actual news and not something that happened seven years ago.
3. Switch up the lighting
If you're already a fan of smart devices and own smart light bulbs, it might be worth checking to see if your smart speaker is compatible with them. If so, you will be able to control the lights from your speaker, turning them on/off without lifting a single finger.
You probably think this is laziness at its best, but by now, we should probably just accept that technology is making us work smarter – not harder.
4. Order food
This is probably one of the coolest features of smart speakers, but surprisingly, it's still very much a "hidden gem".
Some food providers, including Dominos and KFC, have smart speaker food ordering compatibility. This essentially means that you can order food via your smart speaker, providing that all of your correct details are hooked up.
While this is still a feature that requires some improvement, we expect to see a huge shift in virtual assistant food ordering capabilities in the near future. This is great news for those who struggle to order food over the phone.
5. Become your alarm
A not-so-secret thing that your smart speaker can do is become an alarm clock.
We're pretty certain actual alarm clocks are extinct, thanks to the rise in smartphones and other smart devices. Smart speakers are next to join the alarm trend; just ask your speaker to set an alarm for a specific time, and it'll do exactly that.
You can even use this feature when cooking in the kitchen or timing a workout. The possibilities are quite literally endless.
6. Teach you how to spell
Have you ever been in a situation where you spell a word so shockingly that even autocorrect can't save you? We know we have. But thanks to smart speakers, this can now be a problem of the distant past.
Next time you're faced with a spelling conundrum, just ask your smart speaker how to spell the word. They'll spell it out for you, without a single patronizing tone or smirk in sight. No one will ever have to know about your struggles!
7. Book cinema tickets
Although not applicable to all smart speakers and cinemas, some may let you book cinema tickets.
To see if this is the case, ask your smart speaker to read out the cinema listings for your local cinema. From here, you might have the option to browse showing times and book tickets.
Similarly to ordering food, this is a feature that you can expect to see more of in the foreseeable future.
8. Provide entertainment for kids
If you're looking for a moment's peace yet battling with energetic children, we've got just the thing for you. Many smart speakers are introducing "kids entertainment" features, specially tailored to keep them engaged and distracted just like the TV would.
Think of these kid features like a TV channel made for children. You can expect upbeat songs, quizzes, mini-games, and much more. Thanks to this, you will finally get the peace you deserve – even if for just 5 minutes!
9. Talk to people in your house
If you own more than one of the same smart speaker, chances are you've created a multi-room system.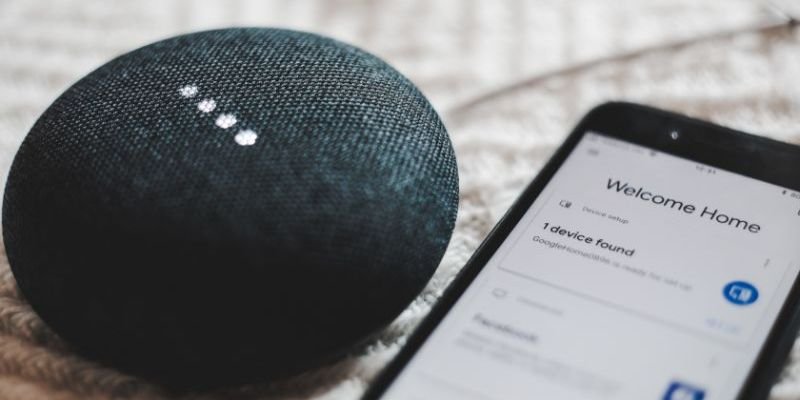 Multi-room speaker systems are great for large households, as they allow everyone to enjoy their own music without getting in each other's way. There are, however, some features that could either be seen as hilarious or annoying…
Did you know that you can make your smart speaker talk to other people in the house? Whether sending a surprise voice note or asking for a drink, your speaker can link up with other ones in the house to send messages.
10. Write your shopping list
Some smart speakers have their very own "notes" feature, allowing you to jot down any thoughts without picking up a pen.
This notes feature is particularly helpful for things like shopping lists – read out the items you wish to buy, and your smart speaker will compile them into a list that can be found on your phone.
Amazon has also jumped on this trend, adding items to your basket as and when you need them. Be careful with this, though, as you may end up with some expensive accidental purchases.
11. Play your favorite tunes
Last, but by no means least, we have perhaps the most obvious feature of a smart speaker. A feature that, back in the day, was the only thing speakers had to do… play music.
Smart speakers can play your music on-demand, pulling in tracks from platforms like Spotify, YouTube, and Apple Music. Most smart speakers will also have a whole range of facts about your song of choice, giving you extra snippets of information (should you need it).
While there are many types of speakers out there, smart speakers seem to be the ones stealing the limelight. But with so many features (some more practical than others!), it's no surprise as to why. Are you ready to embrace having your own personal assistant?