Soundbars For TV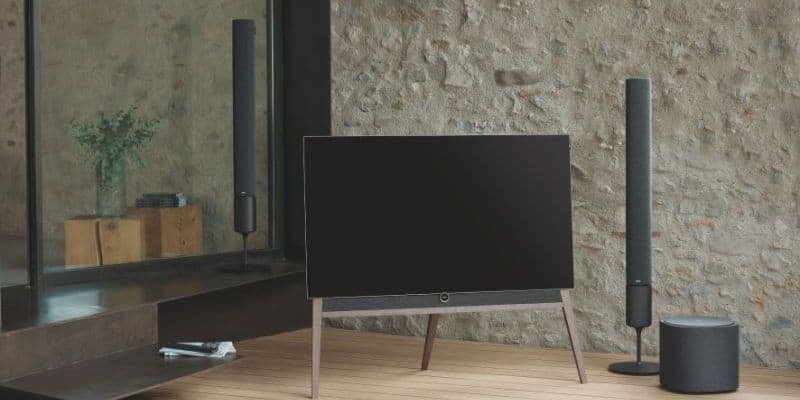 When it comes to TV's, you want to hear the intricate dialogues, big bangs of explosions and roar of the crowds at sporting events. But more often than not, especially with newer TVs, the base is lacklustre, and even when you crank it up, it just doesn't quite hit the spot. 
The solution to this is pairing these TVs up with another sound source. However, for the top of the range sound system, you will be forking out a lot of money or a lot of moving and space taken up with prominent speakers. Instead, soundbars are ideal solutions to your TV sound issue. 
Why Are They Good?
Soundbars are excellent companions to TVs as they are easy, effective and affordable. Plug-and-play operation means you won't have the hassle of setting it up. Whether it's for a sports atmosphere, musical soundtrack or intense Hans Zimmer score, soundbars make a world of difference. They lie just at the bottom of the TV and are both ergonomically and aesthetically suited to TVs instead of many other types of speakers. 
Now a mainstream product, soundbars are being crafted by Samsung and LG's likes for assured performance and affordable prices.  
Which Soundbars Are The Best?
When it comes to soundbars, you tend to see the reflection of how good they are as you move up in price, naturally. It's essential, however, to know what to look out for when getting yourself a soundbar. You firstly want to make sure that your soundbar is active, meaning that you can just plug it into your TV without the need for external amplification. 
Getting HDMI ARC soundbars that directly link to the TV is also handy as it means you can connect your remotes and use the same one to change the volume. 
On top of this, you will want to get yourself a soundbar with at least 3.0 channels and 'virtual surround' sound functionality. This allows the sound to be spread across a few speakers within the soundbar. The more even spread of sound allows for a feel of surround sound without the surround sound, allowing for immersive and impressive quality sound.
'Virtual Surround' sound functionality tricks the human auditory system into thinking there are many more sources of sound than there actually are. The best bit about soundbars is they offer channel changing during movies to allow the big bangs to fill the room using the outer speakers and the middle speaker focus when characters have dialogue in films. This allows for a focused sound experience and is sure to impress your pals at the next movie night. 
Are There Any Suitable Speakers For Your TV?
Of course, soundbars are not the only music device you can hook up to your TV to improve the sound. Passive Bookshelf speakers (would need an AC Receiver for compatibility) are among the best alternatives to soundbars for TV sound. They offer better audio quality and more customisation, but they are costly and complicated to install.
When it comes to TV sound, your best option is, without a doubt, a soundbar instead of a speaker. They offer a much more holistic and representative sound system than other options. 
Benefits Of Soundbars
Suited for TVs better

Have Virtual Sound Functionality

Budget-Friendly

More compatible

More universal
Speakers For Music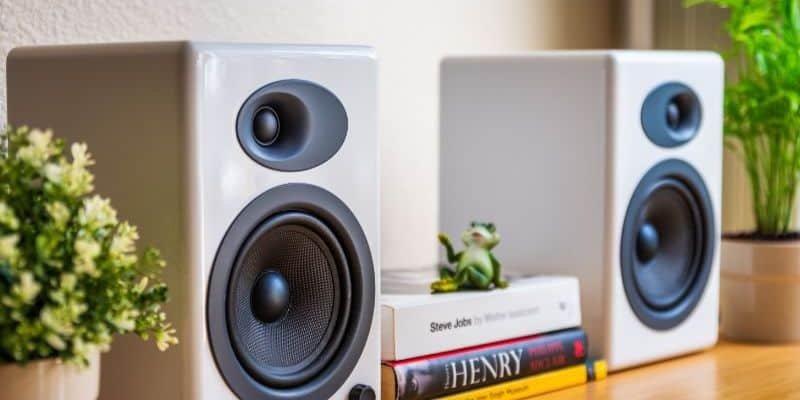 Whilst soundbars rule the TV world, they fail to make any inroads when it comes to music. Their failing sound quality often falters when it comes to music playing, and they generally get outclassed by excellent speakers, particularly bookshelf speakers. 
If you are just looking for a quick sound fix, then yeah, sure, soundbars will fill that gap AND sort out your TV sound issue. But, if you are looking for good quality music to impress your friends at the next party or have friends over for an evening, you will want to get involved in some other forms of speakers.
Why Are They Better?
Speakers such as floor standing and bookshelf speakers are ideal for filling your room with crisp sounds and a deep, wholesome base. They offer flexibility and surround sound options whilst also producing better quality sound. 
What's ideal about speakers nowadays is the added factor of customisation. Speaker systems now offer vast arrays of different setups and additions to the standard. This allows punters to get stuck in about tailoring their system precisely to their needs, be it an extra subwoofer or an additional central speaker. 
Which Ones Are The Best?
With such a wide and varied market out there, it's hard to conclude which speaker would be the best. It also depends greatly on your situation. If you are looking to fill a big room with tunes, you will want to look at standing speakers for that extra amplification and base. 
When it comes to smaller areas, bookshelf speakers are not only more effective but more practical. They allow for easier moving around, store into space better and still provide really effective sound. Standing speakers are often hugely expensive but do provide top of the range sound. When it comes to the best speaker system, you really need to identify what you are actually looking for. 
Are There Any Good Soundbars For Music?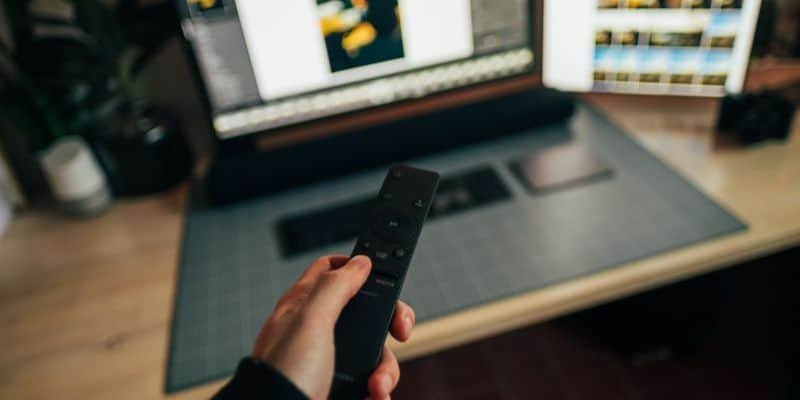 Several good soundbars could also cut it as reasonable speakers for the average joe. The likes of Sonos have mastered the functional yet practical sounding product. Their Beam or PlayBar models offer not only fantastic TV soundbars but can also pull their weight when blasting some ABBA at the first post-covid party at your house – which let's face it, is the most important thing. 
Benefits Of Speakers
Customisable

Better and more effective sound quality

Suited better for music

Portable or options for surround sound
A Quick Overview
So when it comes to deciding between whether to use a soundbar or speakers for TV and music, it really does just depend on what type of speaker you're looking for. Ultimately, soundbars are generally more suited for TVs with their wide-ranging and budget-friendly suitability, whereas speakers tend to be much more effective at filling your room with the latest vibes and tunes from all your favourite musical artists.