While festivals provide an experience like no other, you'll either have a love or hate relationship with the factors that come with them. Broken camp chairs, portaloos and muddy wellies spring to mind…
Whether you fancy trying something new this year or want to attend a more civilised event, why not host a festival in your garden? It's surprisingly easy to bring festival vibes to your home; this guide will show you how.
1. TeePee Tents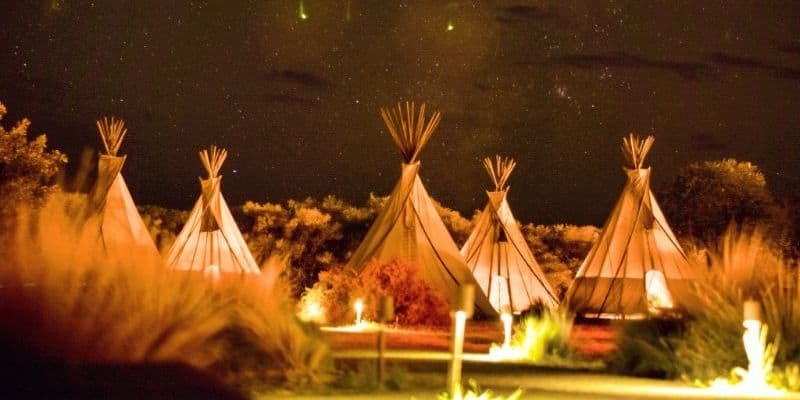 If civilised is what you want, civilised is what you can get. TeePee tents are a must-have for adding festival vibes to your garden, as without them, it'll just feel like a normal party!
The great thing about teepee tents is that they come in a wide variety of shapes and sizes. This means that no matter the size of your garden, you can find a tent to suit.
Once you have found your dream teepee tent, it's completely up to you to decide what to put in it. That's another great thing about home festivals – you can customise every single detail! If you need some inspiration, we recommend kitting your teepee tent out with a sound system (more on that shortly) or creating a chillout area.
2. Impressive Sound Systems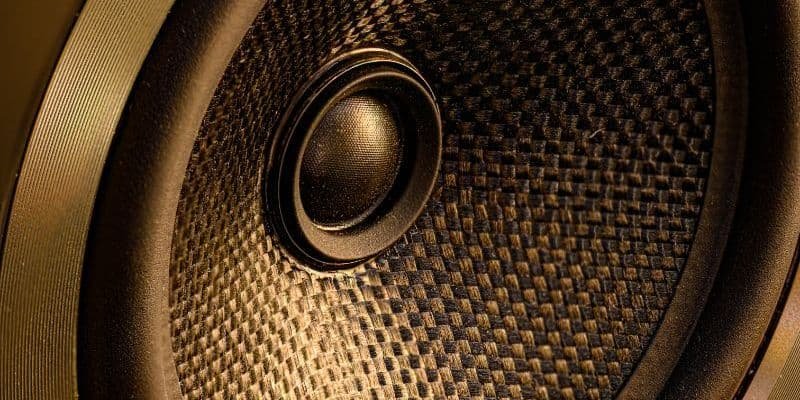 Now for the most important part of your festival – the sound system.
Let's be real here; no festival is complete without an impressive sound system. Festivals are all about music, and without a sound system, it'd be pretty underwhelming.
While a home festival won't have a huge stage and giant subwoofers, your speakers can still pack a punch. For the loudest sound possible, we recommend syncing up a series of speakers and dotting them around the garden. If this isn't doable, there are many other types of speakers to choose from. This includes:
Boombox
Subwoofer
Amplifier
Just ensure that you consider these things when looking for a bluetooth speaker. The last thing you want is a broken speaker when the party is only just getting started.
3. Live Streams
If you can pull off an impressive garden festival, why not show it off to the world? If you're a passionate DJ or know someone who is, set up a 'mini stage' and live stream from it. This doesn't have to be complicated – a Facebook, Instagram, YouTube or Twitch live stream will do. This will further add to the festival experience, allowing people from all over the world (wishful thinking?) to tune in! Why not chuck in some of the great movie soundtracks of all time.
4. Dress Codes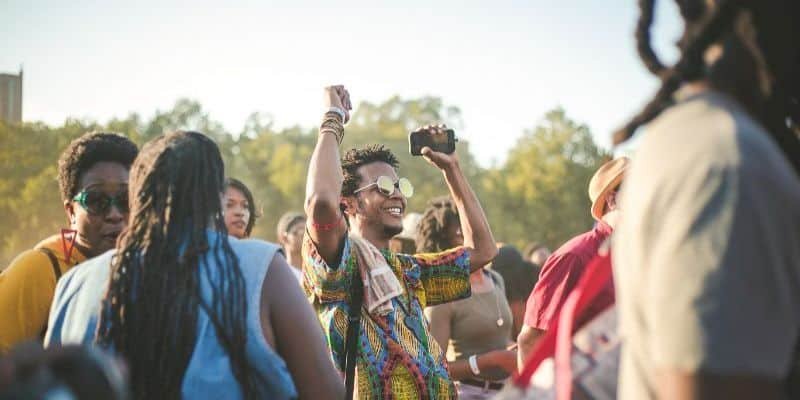 While we are strong believers that festivals are all about music, there's nothing wrong with dressing up at a festival. Whether chucking on a lairy shirt or going all out with neon colours, why not set a dress code for your home festival?
Setting a dress code will add to the excitement, reminding everyone that this is no normal gathering. Our favourite festival dress codes include:
Lairy shirts
Bohemian vibes
80s themed
Summer pool party
5. Wristbands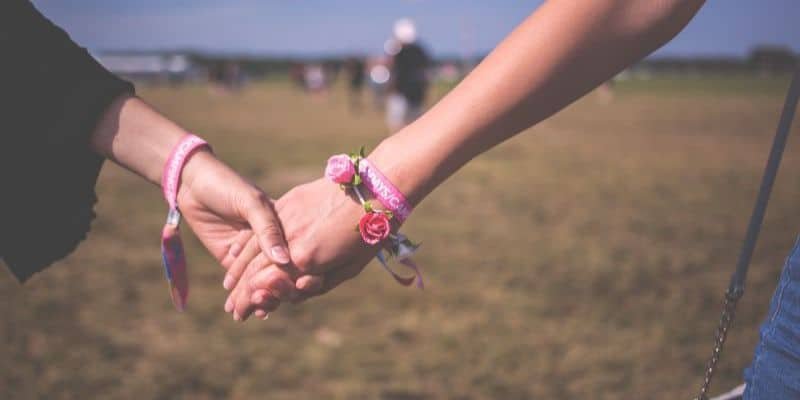 If you're an avid festival goer like us, you probably have a collection of wristbands somewhere. Your garden festival deserves to be one to remember, so to mark the occasion, get some wristbands made! Paper wristbands are cheap to buy online for all your guests. You can have some fun with this, only allowing 'entry' to those that have their wristbands on.
6. Twinkly Lights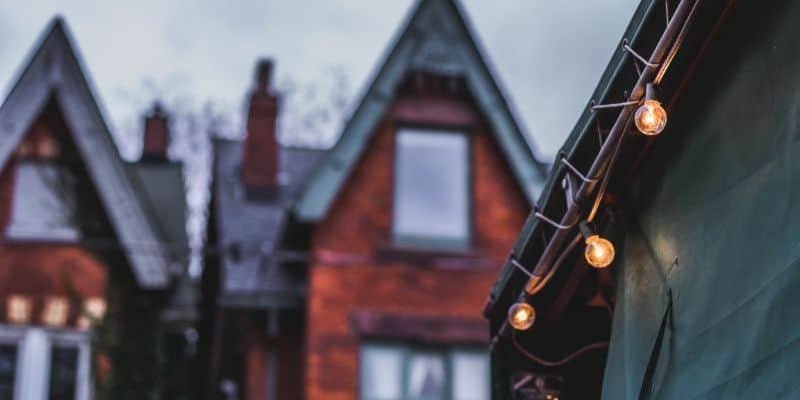 As the sun starts setting but the vibes keep flowing, make sure that you have garden lights at the ready. Fairy lights are the best option for garden festivals – they're just as aesthetically pleasing as they are practical. They'll provide enough light without completely washing out your evening festival vibes. Now you can party all night without a care in the world!
7. Food Trucks (Or Snack Platters)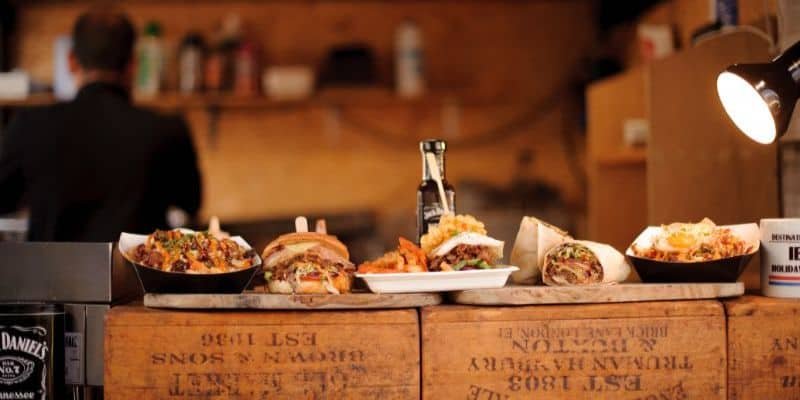 Festival food never disappoints. When you're exhausted from a day full of dancing and drinking, nothing works as a saving grace like a food truck!
The amount of food you provide at your home festival will entirely depend on your budget. Food trucks are available to hire if you want to spend the money, but if not, snack platters or a BBQ will do the trick. The greasier the food, the better.
8. Campfires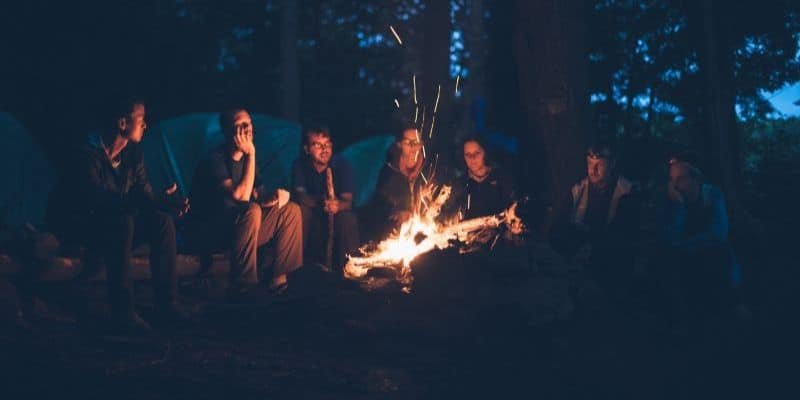 Nothing says 'I've been camping at a festival' quite like smelling of a bonfire. There's just something so calming about sitting around the campfire after a long day of music!
To create the ultimate camping vibe, consider creating a campfire area in your garden. If you don't want to light a fire, then a log burner or heater will do. Anything that's warm to sit around will be sure to create an awesome vibe.
9. Chill Out Areas
Realistically, your garden festival won't be as intense as normal festivals. This is a good thing, as it means your guests can chill out and enjoy spending quality time together. To accompany this, create designated chillout areas in your garden. You can kit out these areas with pillows and seating, but if you're truly embracing festival vibes, hang up some hammocks.
Remember To Enjoy The Experience
Once everything is set up, and the festival is ready to go, take off your hosting hat and put on your festival one. There's no point going through all of this effort if you can't enjoy it!
Turn the music up before your guests start arriving, grab a drink of your choice, and embrace festival vibes in all their glory. You now have everything you need to create a festival to remember… a festival that deserves to come back every year!