Whether they play vinyl, adore live music or are rarely parted from their headphones, there is something on this list for everyone.
Vinyl record display frames
Record frames are available in single or multiple display options. They allow record lovers to display their prized vinyl as art, but the frames flip open or slide apart so the records can be accessed easily for playing. Some models have UV glass to shield the cover from sunlight and dust, while others are suitable for double or triple album displays. Alternatively, companies produce a framed personalized print of a favorite lyric in the shape of a record.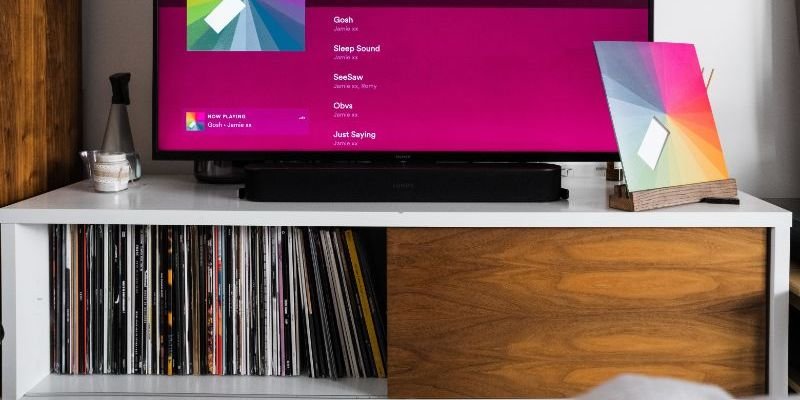 Vinyl displays & transport storage
Record storage options include cases, crates and display units of all sorts to suit any room decor and style. From traditional cube-shaped cases to stylish tabletop metal or wood flip units or wooden crates, there is sure to be something suitable for the record lover in your life.
Anyone with a big enough record collection might appreciate a set of record dividers, inner or outer protective sleeves for their LPs.
A tote bag is an ideal gift for anyone planning a crate diving session. If they've gone a bit overboard or have a longer distance to travel, they might prefer a roll-top backpack. It's the right size for those newly acquired records and can be used for everyday essentials.
'Now playing' vinyl stand
A now-playing stand is essential for anyone who likes sharing their playlist with their social media circle. Even better is that some tablet stands can double as now playing holders.
Various specialist designs of record-holders are available, which support the record differently depending on the listener's display preferences.
Music-themed household essentials
Grooved silicone placemats or coasters designed to look and feel like records add an exciting touch to any table. A culinary-minded audiophile might fancy a worktop saver in a record player design, while a clock made of an old vinyl record would complete the decor. Guests might find themselves wiping their feet on a music-themed doormat or playing a tune on marked-up wine glasses.
Headphone holders &storage
Whether your music fan prefers to store their listening gear, you can find the right thing for them. There is a dizzying array of headphone stands and cases, earbud chargers and cases on the market. You can choose from arched wooden stands, wooden hangers, 3D molded skulls, and hard or soft cases.
Vinyl collection subscription services
If you have a vinyl-collecting-obsessed friend, this could be the one for them. These days there are subscriptions for just about everything, including vinyl. Memberships to Vinyl Me, Please, are available in 3, 6 or 12-month options and include an art print, a cocktail pairing recipe, between one and three records and a gift card.
Record player & vinyl books
There are always new artist biographies to keep a lookout for. But serious record buffs may also be interested in specialist books on genres, essential albums, charts and stats. When I was a teenager, one of my favorite second-hand bookshops had copies of rare musician biographies and reference books on music history and record collecting. No matter the weakness of your audio geek, you are likely to find something to tickle their fancy.
A custom-made vinyl
This is the modern-day version of a mixtape, where a handpicked selection of songs is cut onto a vinyl record with an individually designed cover. These are for personal use as sentimental items and cannot be resold.
Portable record players
Portable record players come in all shapes and sizes. The quirkiest is probably the Record Runner (called the Soundwagon initially), a vehicle with a needle on it. It drives around the record to play it.
There are also standard battery or AC-powered turntables, some with USB capability. These usually have a built-in speaker and headphone jack. They can be used as personal listening stations in record stores or flea markets or taken into the great outdoors with care.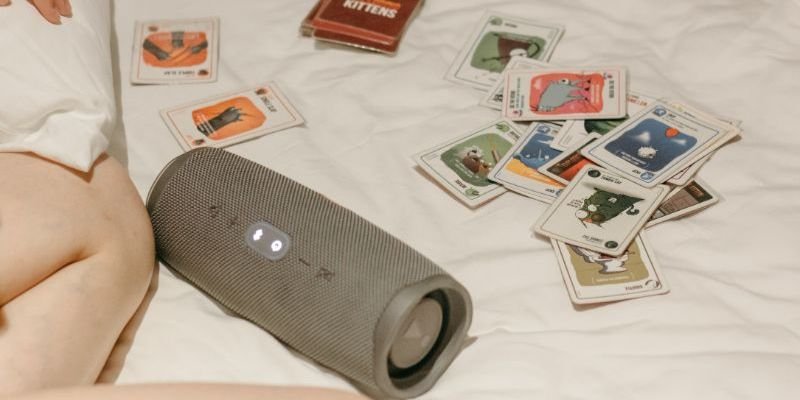 Musical boardgames
Jigsaw puzzles and Trivial Pursuit editions both come in music themes. These can involve the whole family before they know what's hit them, showing younger family members how music was when their parents and grandparents were young. A DJ mixing game is a new addition to the lexicon and changes from music video dancing games or karaoke contests.
Quirky speaker stands
The quest for the perfect sound is never-ending. Just as every musician constantly searches for the best tune, the listener is always after enhanced sound quality. Speaker stands help with the perennial sound distortion issue due to incorrectly placed speakers. They are available in many sizes, designs and materials for floors, tables and shelves.
Turntable cabinet stands
Headphones and speakers are not the only things that can go on stands or shelves. A turntable might perform better on its frame or stand as it would not be subject to the same vibrations as other surfaces around it. This would be an ideal gift for someone whose listening space is on the small side, as it would allow proper use of wall and floor space combined.
Record player cleaning kits
If you're on top of your record player maintenance, you'll know vinyl can sound better than the average speaker. There is a range of cleaners and devices available to achieve this, mainly using some combination of brushes, solutions, rollers and cloths.
Some record listeners clean the record, aiming to remove dust and lint while polishing the record. Vinyl collectors can use other cleaners on the stylus to remove fluff that may impede playback.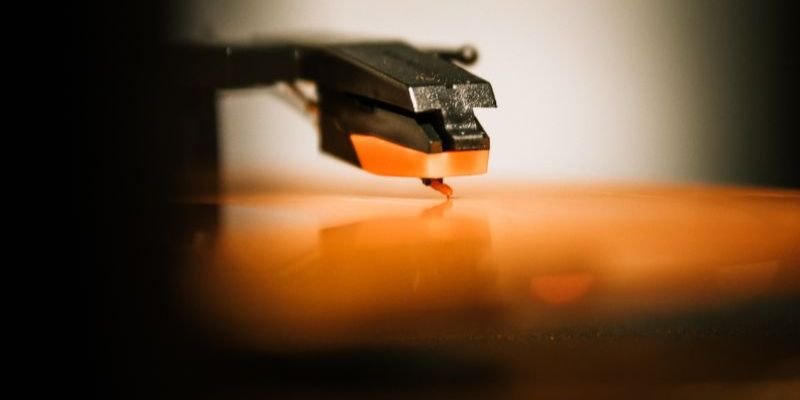 Vinyl record balancing & alignment tools
Tracking force gages and cartridge alignment tools are valuable bits of extra kit to minimize wear and tear on records and styluses.
A platter or slip mat will ensure records do not slip when being played. Etsy sellers can personalize one with an image of choice, or you can choose from those produced by major brands, some of which contain iconic photos. Platter mats are available in cork (for metal turntables) or rubber. Slipmats are generally made of felt. A record stabilizer weight will eliminate or minimize vibrations, improving playback quality.
Turntable upgrades
Any music fan is likely to appreciate a decent turntable, which can be achieved without too much trouble. A modern plug-and-play turntable should work straight out of the box and is an ideal starter gift for anyone wanting to hear vinyl as it should be played. There are several suitable models from various manufacturers available at different price points.
Record insert adapters
These 'spiders' must make extensive 45 RPM records play on modern turntable spindles. Any self-respecting record collector will tell you that you can never have too many of these, either. Some ranges glow in the dark, snap into any suitable record, and then charge their glow as they play. They are also cheap and easy to slip in with a card as a small and simple gift.
Headphones
Predictable, but a headphone upgrade is likely to be a popular choice. Wired to wireless, better sound, noise canceling, and more comfort, whatever the reason, a new pair of headphones or buds is likely to be both appreciated and used. Many years ago, my dad upgraded me from Walkman-style on-ear headphones to DJ cans. I found cheap noise-canceling headphones online; then, I was gifted a set of wireless Sennheiser headphones a couple of birthdays back.
Instrument upgrades
If your audiophile is also a musician or singer, upgrading their instrument is always an option. From what I've seen, for those with a bit more money to splash, an additional instrument, picked by the musician, paid for by you, is an enduring, if expensive, present. A new microphone, a clip-on guitar tuner, a unique effects pedal, or a sheet music selection could be a suitable gift.
Colored vinyl
Most music fans have a weakness for colored vinyl. Many musicians tap into this as a selling point, producing vinyl copies of their music in various designs. It's also a good option for a limited edition, fan-club-only or initial run pressing of a single or hotly anticipated album release. Some of the modified edition copies change hands-on auction or second-hand sites for ridiculous amounts, but colored vinyl is available in a range of prices as wide as the colors and designs.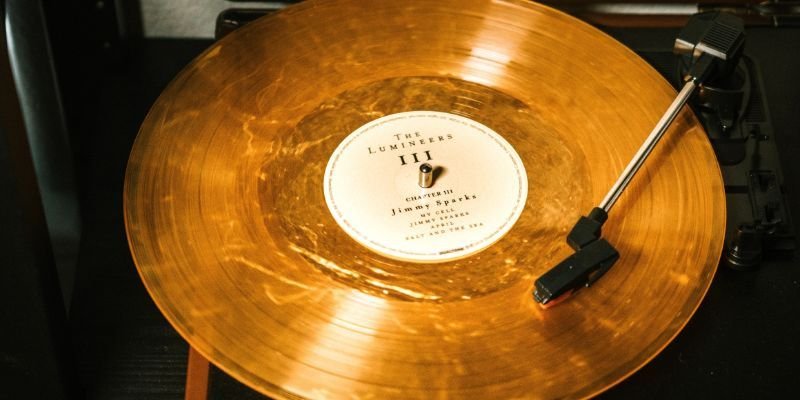 Karaoke & autotune microphones
Whether they're a party fiend who practices with a hairbrush in front of the mirror, a Zoom crooner or a pub singer, a karaoke microphone has a multitude of uses for anyone always bursting into song. These gadgets usually come with an app that provides all the background information and controls.
A musical cocktail recipe book
Drinking and music seem to go together. Many pubs are also small venues where local bands can play, plus it seems like every venue worth its ticket price has a bar. So a cocktail recipe book pairing good drinks and good music make good sense. Your music fan can match the theme to the booze and have many happy nights enjoying the best of both worlds, without even having to leave home or worry about how they're getting home after a night out.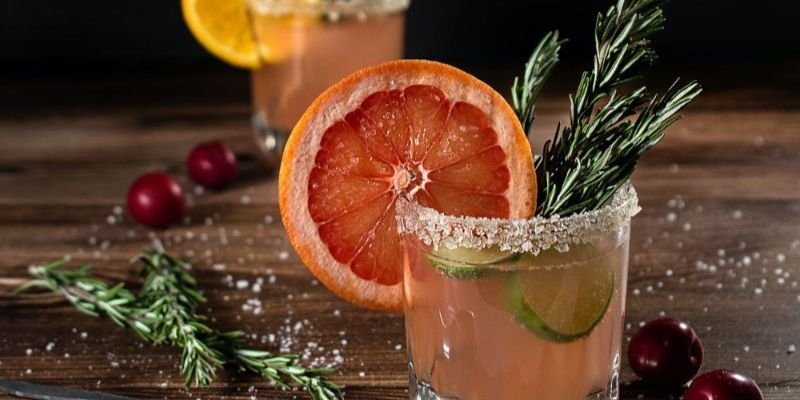 Online concerts & lectures
Virtual lectures, events, concerts and masterclasses are big business. Speakers and promoters have cottoned on to the fact that they are likely to get many more people tuning in to a virtual event than they would see at a regular concert or speaking engagement these days.
The choice ranges from musicians and composers talking about their influences, playing virtual gigs or giving guided studio tours to academics explaining how humans have a visceral connection to music. Some musicians will record personalized messages and offer one-on-one chats or Zoom calls.
Music clothing merch
The band tee is practically a uniform in some places. I have all of my previous ones stored in a suitcase. They fade away rather than being thrown out. Vintage tees and reprints of classic logos are always popular, as are logos of record stores and labels. The choice is endless.
Ties and socks are often available in musical designs, featuring prints of instruments or musical notes. Jools Holland famously has his suit jackets lined in appropriately decorated material with musical notes or clef cufflinks to complete the look.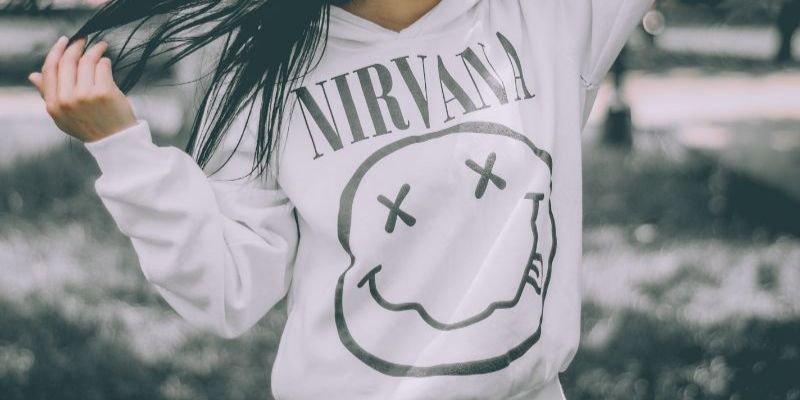 Quirky & random gifts
From pasta in musical notes to a cat tree that looks like a DJ scratching deck, there is something for everyone. 3D printing capabilities open up the chance to make a customized gift of a favorite record sleeve or band logo. Alternatively, if you already own a 3D printer, you can find instructions online to produce many famous logos.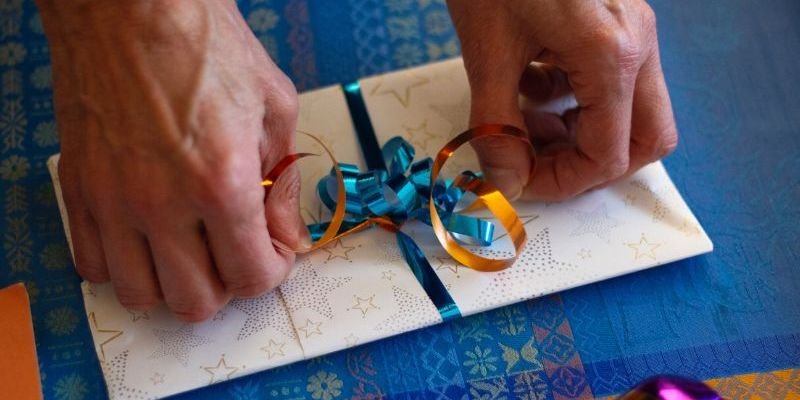 Gift cards
The oldie but goodie. From the local record store to specialist online stores and even the usual online retail behemoths, a gift card allows music fans to buy what they want when they want. Some venues offer gift cards for future gigs or other experiences they may host, such as masterclasses, lessons or question-and-answer sessions.
No matter what your music lover's taste is, there is bound to be something here to suit. We're planning on expanding this information in due course, so keep an eye out if you're looking for inspiration.