Audiophiles will already know that proper care of your headphones is advisable to maximize sound quality and prolong life. As I did with one pair, running over the wire with your chair is not the way to go. There are gadgets out there to help you:
Improve sound quality

Transform your earphones or headphones into wireless

Add a microphone

Store your headphones safely
So, how to accessorize your headphones to ensure they work as you want when you need them?
1. A hard case
If you're not wearing your headphones when traveling, you might want to invest in a hard travel case to protect them from knocks and bangs. Over-the-ear DJ cans are not the most accessible items to sling around your neck as you run for a bus or train, so it may be easier to pack them in a case and get them out when you're safely seated. Plus, it means you will have somewhere to store spare batteries for noise-canceling headphones, any light jack converters, cables and other paraphernalia that your headphones may need.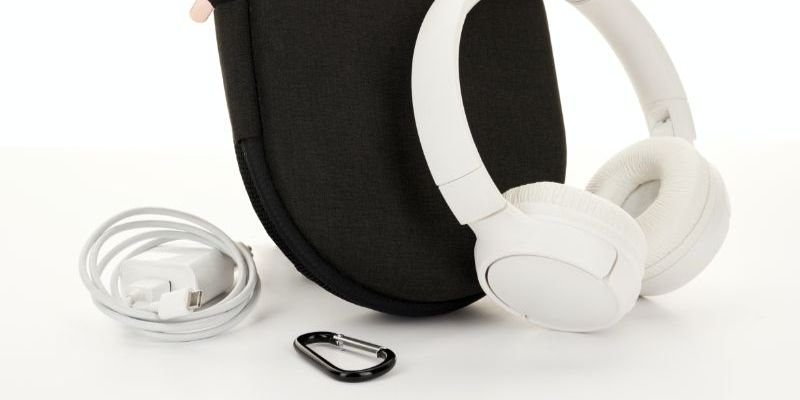 2. A striking stand
If your headphones don't travel further than the distance from your desk to your ears, you could consider a specialist headphone stand. Headphone holders have moved on from simple self-adhesive hooks on the side of the secretary's computer screen, and these days there is a whole range of different designs available. You could choose from any of the following designs.
Minimalist post with a silicone headrest – understated executive bling

Musical note – for musicians and audiophiles alike

Sculpted head or skull for a realistic way to hold your headphones – if gothic or horror is your thing

Piece of abstract handmade art – cheaper than a Dali

Stand with integrated USB ports or even a lamp – for the ultimate multitasking

Clip to attach to your monitor, the wall or underneath your desk – space-saving as well as practical

Charger or dock – your wireless headphones will be ready when you are
All of these options have clever ways to store the cable out of harm's way as well. Useful if you have a wire-munching pet or a curious child.
If your preferred way to listen to music is in-ear buds, the designers have been busy for you too. There are keys to wind your bud cable round, plus a selection of leather pouches, pockets and 'bud buddies' to store them in.
3. Go wireless
Wireless headphones give you versatility. You're not tied to your computer or sound system; you can get up and move around as needed. Apart from dancing yourself into a trance, you will gain the ability to stop your child or pet from video-bombing a meeting or uncurl yourself from the sofa to fetch more wine without disturbing your vibe. The bad news is that wireless headphones are usually expensive.
The good news is that now any pair of headphones can become wireless. A Bluetooth transmitter allows you to move around while still retaining full audio from the paired Bluetooth device. Some designs have microphones so you can take phone calls on the move, too, while others both transmit and receive. With the increasing absence of 3.5mm jacks from phones, this is a valuable adaptation.
4. Improve the sound quality
Any pair of headphones or buds will benefit from the addition of a headphone amp. These nifty devices increase the output and quality of your headphones, including the much-sought-after bass boost. This nifty little gadget is cheaper than buying noise-cancelling headphones, too, although they achieve a similar aim.
5. Share the mojo
Instead of simply sharing one pair of buds between two people (which isn't an excellent idea for many reasons), a headphone splitter allows those two people to listen to the same music source on their headphones or buds simultaneously. They plug their set into one side of the Y-shaped jack and listen on. If more than two people want to hear the same audio, Belkin offers a 5-port jack wheel so everyone can join the party.
6. Mic up; why not?
If you're a serious gamer, you probably have a pair of gaming headphones with a built-in microphone. Many headphones do not come with a microphone attachment. It's often a straight choice between listening to music or ripping off the headphones to take a call. However, there are gadgets out there now that allow you to listen to music and seamlessly answer the phone by turning your regular everyday headphones into a speaker-microphone. If your phone doubles as a music streaming device, this could be a convenient addition to your kit bag.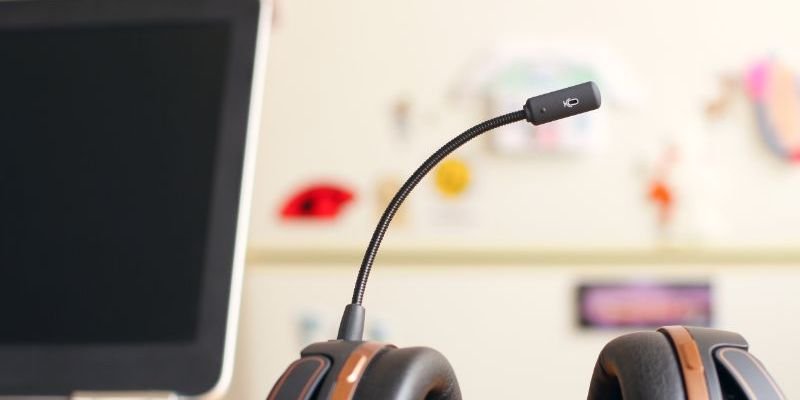 7. Keep them charged
Most new phones have had ports and jacks removed to make them slimmer. This means that there is a limit to what you can do simultaneously on your phone. You can charge it or plug in a pair of USB headphones or an adapter for your standard headphone jack. If you do that, though, you run the risk that your battery will drain quickly. However, for Apple users, at least, all is not lost, as some clever boffins have come up with a Lightning cable-to-headphone adapter that allows you to charge and listen simultaneously.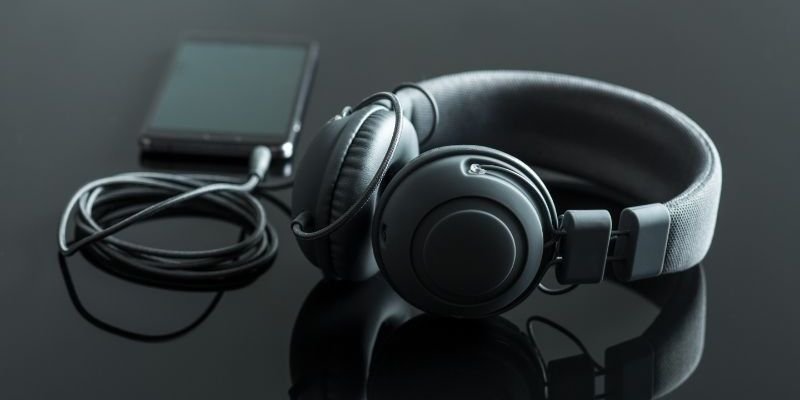 Tricked out and ready to rock
So, now you're all tooled up for maximum audio pleasure. You have a nifty stand and storage; learn how to get wireless capability, and superb sound, share your tunes, take a call on your phone mid-song and listen on while your phone is charging. You rock.