Although controversy can spark some outrage, it often leads to some pretty memorable moments in the music industry. This is particularly true with album covers. Let's take a look at 10 of the most controversial album covers – ever!
1. Ice Cube, Death Certificate (1991)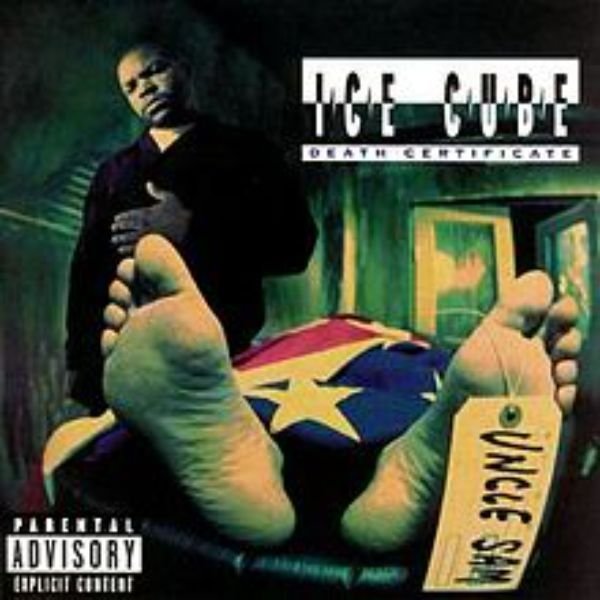 The world and history of hip-hop is no doubt one of the most controversial corners of the music industry. Rappers aren't afraid to discuss controversial topics, which sometimes can do more harm than good. A similar trend follows with hip-hop album covers…
Although Ice Cube goes down as one of the best rappers of all time, all it takes is one look at the artwork of Death Certificate to get a feel of what to expect on the album. Featuring a dead body with a toe tag, the album carries a strong approach to drug dealing and racial profiling.
Although Ice Cube got away with this album, for the most part, it did receive a state-wide ban in Oregon.
2. Nirvana, Nevermind (1991)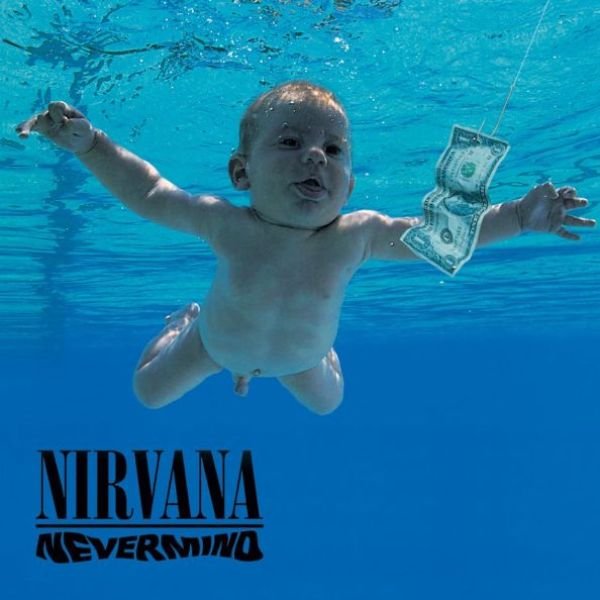 There are many strange facts about Nirvana's Nevermind to be aware of, which doesn't come as much of a surprise. Just one look at the album cover says all you need to know about this controversial band!
The Nevermind album cover features a four-month-old baby in a swimming pool. This all sounds pretty innocent until you realize his genitals are out! While the studio did have an airbrushed version at the ready, Cobain made it his mission to ensure that the original one remained.
3. Kevin Rowland, My Beauty (1999)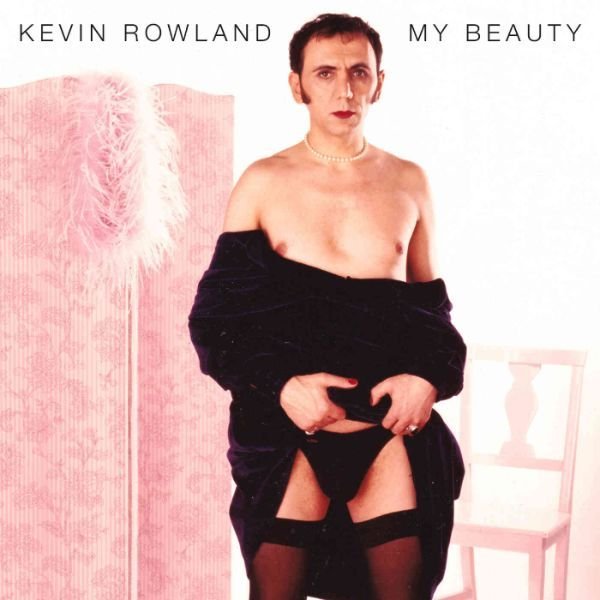 Nowadays, you wouldn't bat an eyelid at a man dressed in drag. Back in 1999, however, this caused quite a stir!
The frontman of Dexys Midnight Runners, Kevin Rowland, decided to dress in drag and heavy makeup for the cover of My Beauty. While we admire the courage and decision to go ahead with this, fans weren't too pleased. Rowland was bottled on stage at Reading Festival when he wore the same outfit.
4. Kanye West, My Beautiful Dark Twisted Fantasy (2010)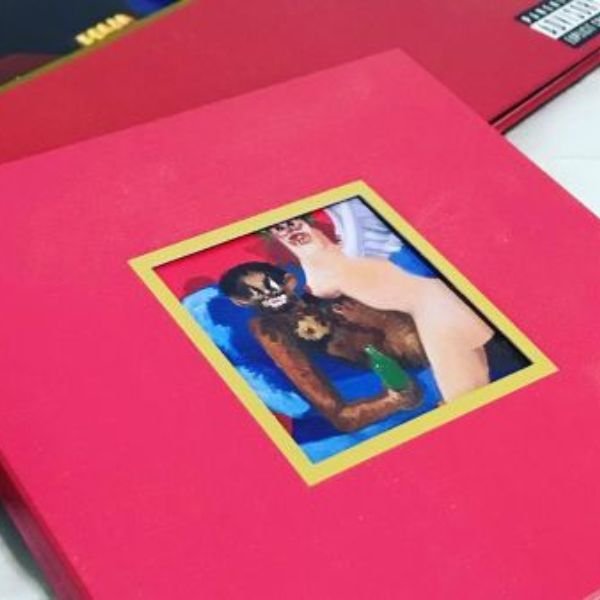 Unlike a lot of the albums featured in this guide, Kanye West actually set out to make one of the most controversial album covers of all time. His main goal was to ensure that his fifth album would come in a sleeve that would be banned – it's safe to say he succeeded.
Kanye West commissioned George Condo to draw an image of himself being intimate with an armless female. The right kind of reception arrived, allowing West to feature My Beautiful Dark Twisted Fantasy at number one in the US. It even won a Grammy for Best Rap Album.
5. Marilyn Manson, Holy Wood (2000)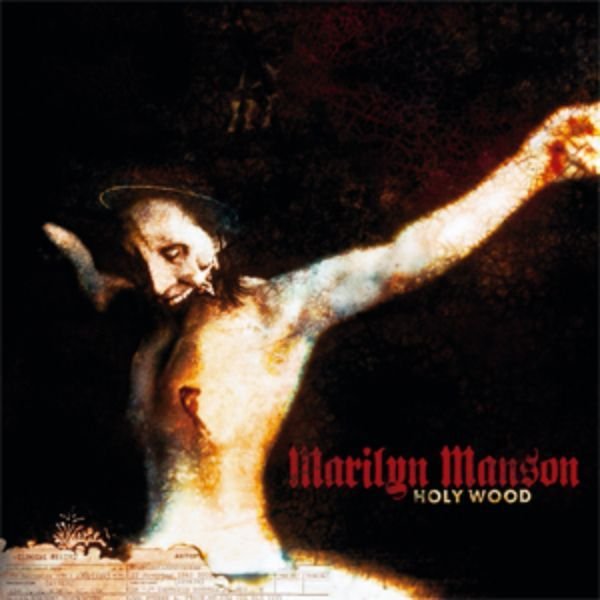 Marilyn Manson is no doubt one of the most controversial artists of all time. He's never been afraid to step outside the box, producing music and art that's certainly not for the faint-hearted. The album artwork for Holy Wood further confirms this.
The artwork for Holy Wood, which was banned in Walmart and Kmart, features an image of Manson on a crucifix with his jawbone hanging off. If you're familiar with Manson's work, you'll know that this level of gore is unsurprising from him.
6. Megadeth, Youthanasia (1994)
As the album title suggests, Megadeth's album Youthanasia was heavily inspired by the belief that society was euthanising younger generations. The artwork features an older lady hanging babies on a washing line, which, as you can expect, raised a few eyebrows.
7. Guns N' Roses, Appetite For Destruction (1987)
Appetite For Destruction is just one of Guns N' Roses best-selling albums. It has sold over a million copies worldwide, but if the original artwork remained the same, this might not have been the case.
The original artwork for Appetite For Destruction featured a robotic rapist and metal avenger. Understandably, this was far too graphic and triggering for many people, giving retailers no choice but to ban the album. After a lot of consideration, the band decided to rework the artwork and move the original to the inner sleeve.
8. Sex Pistols, Never Mind The Bollocks, Here's The Sex Pistols (1997)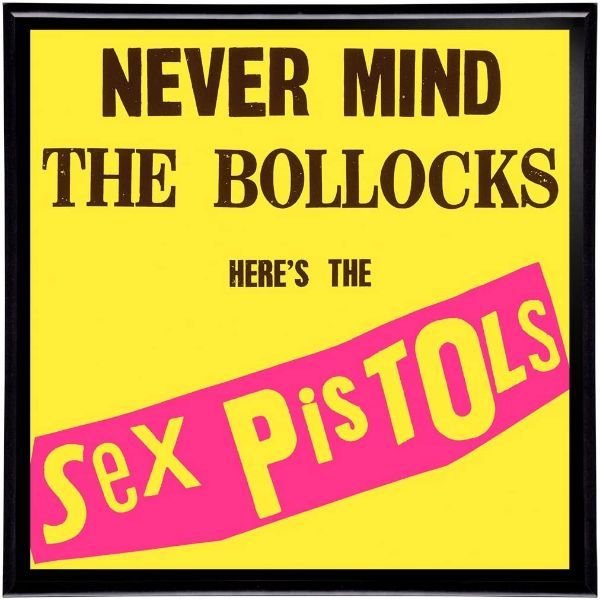 At a first glance, there might not seem to be anything too controversial about the artwork for Never Mind The Bollocks. But, once you learn about the drama it's caused, it all starts to make sense.
A Nottingham-based record retailer ended up getting arrested for displaying this album in his store. Apparently, the word "Bollocks" was on show too much, leading to the retailer having to take the fall for something that wasn't his fault. Luckily, the charges were dropped, but this put a lot of retailers off displaying the artwork in their shops.
9. David Bowie, Diamond Dogs (1974)
Just one look at the cover for Diamond Dogs suggests why it might have been controversial. Featuring a very disturbing drawing of Bowie depicted as a dog, the aim of this artwork was to represent a post-apocalyptic world. While the artwork was allowed to remain the same, most copies feature airbrushed genitals.
10. The Beatles, Yesterday And Today (1966)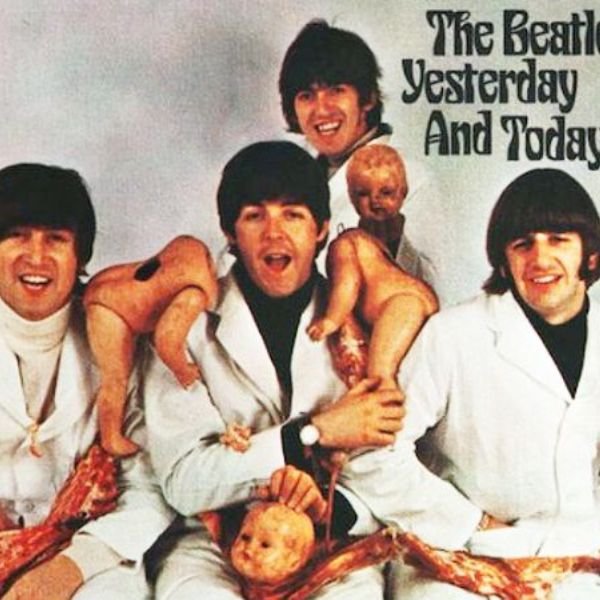 We're all familiar with the impact of the Beatles and the influence they had on culture. But, although the band had a devoted following, they were still far from perfect. The original artwork for Yesterday and Today featured the band members surrounded by butchered doll parts and meat. This was quite the statement from The Beatles, who had long been known for having squeaky clean "pretty boy" charm.
Albums that go down in history
While all of the above artists made some pretty bold moves when creating their album artwork, they all benefitted in one way or another. After all, more talk surrounding the album leads to more sales!