Whether you've been using them for years or have recently joined the record player trend, you certainly won't find yourself short on inspiring record player set-ups. The aesthetic of these devices is all part of the fun!
With the above in mind, we've taken it upon ourselves to find ten funky record players that you'll love. You can use this guide as inspiration for when you next want to upgrade your collection. After all, you deserve a treat!
1. Vintage 1960s player
While there are many brands of record players available, Crosley, nearly enough, always comes out on top. This brand has been in the market for a very long time. Their designs stay true to the vintage vibe of record players, which in our opinion, makes them all the more appealing.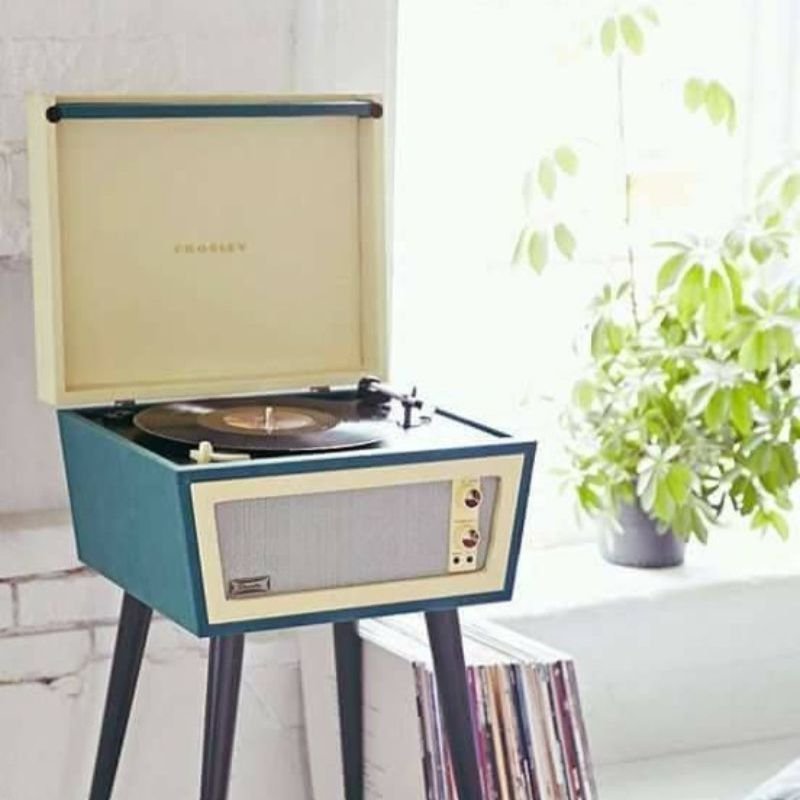 The 1960s inspired this vintage record player. It's both practical and aesthetically pleasing and even has its very own table to sit on. We love the mixture of baby blue and cream; it'd look great in any home.
2. Industrial flair
Oh, look – another funky record player, made by none other than Crosley! We weren't joking when we said this brand leads the way for record players. This record player takes inspiration from retro and industrial interiors, combining a wooden top with sturdy metal legs. Once again, this design of a record player would blend in well with absolutely any home.
3. One for Lego lovers
If funky is what you want, then funky is what you'll get with this Lego-filled record player.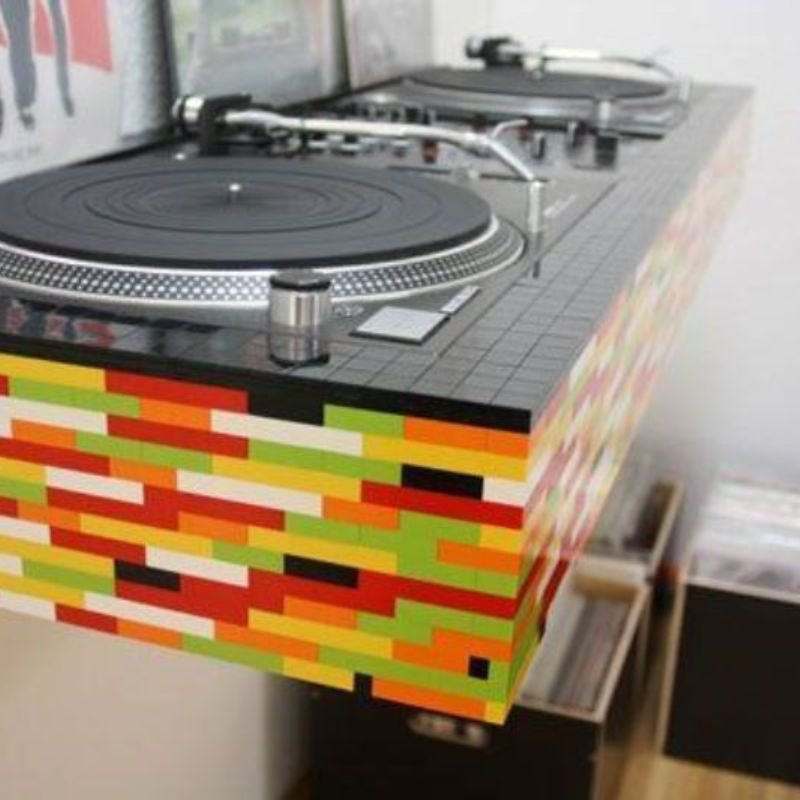 Although a DIY project, there's nothing stopping you from experimenting with lego bricks and seeing what you can create! We love how sleek this looks, while still adding a splash of color to an otherwise toned-down room.
4. Monochrome madness
If you're a fan of Beetlejuice and all things Tim Burton, this next record player is one for you.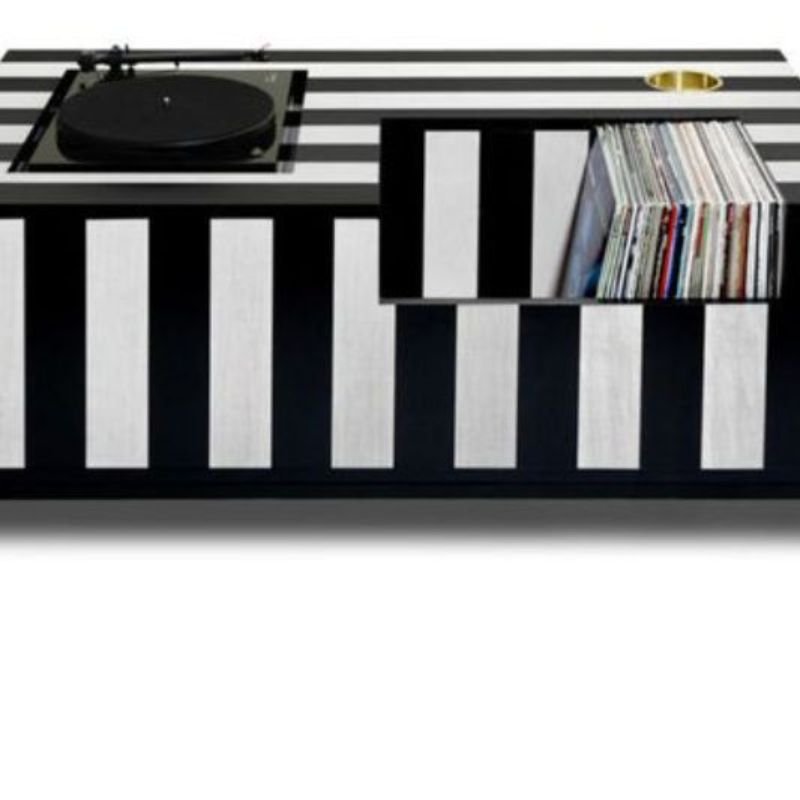 Featuring a black and white striped design, this record player will turn heads for all the right reasons. It even doubles up as a unit, storing all your favorite records at the same time. Although on the pricey side, this is an addition that will stay with you for a lifetime.
5. Brickwork
For interiors that stay true to minimalism, look no further than this cement-inspired design.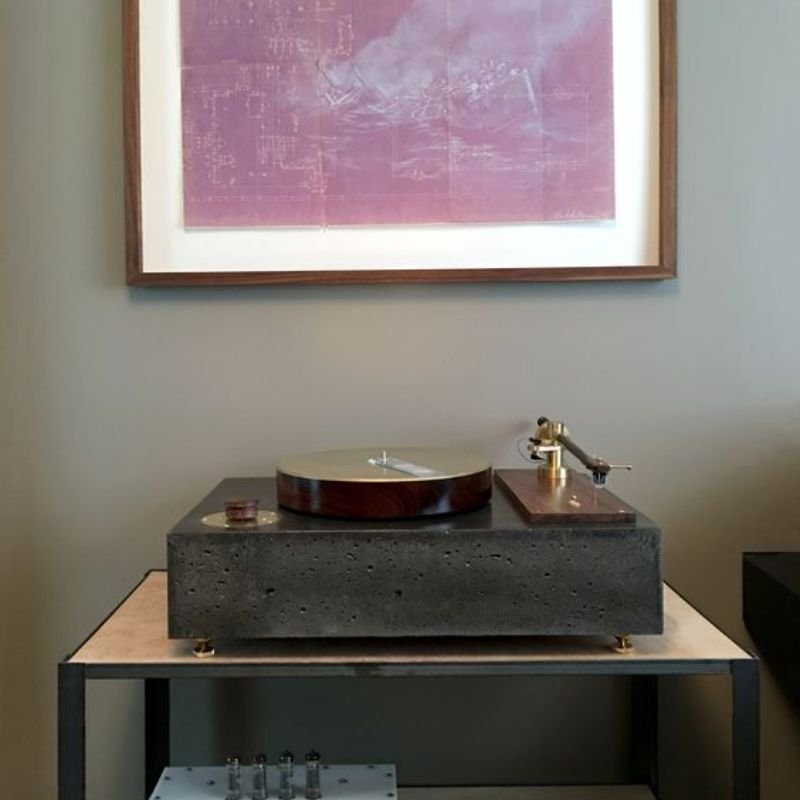 This no-fuss record player sits on a sturdy cement block, which we can only imagine is tricky to maneuver. But, logistics aside, there's no denying that the design of this turntable is phenomenal. The gray brickwork teams seamlessly with the brown player parts, creating a masculine vibe. Although another DIY project, this should serve as more than enough inspiration to all the industrial lovers out there.
6. The hidden cabinet
We're heading back to the vintage days with this next funky record player…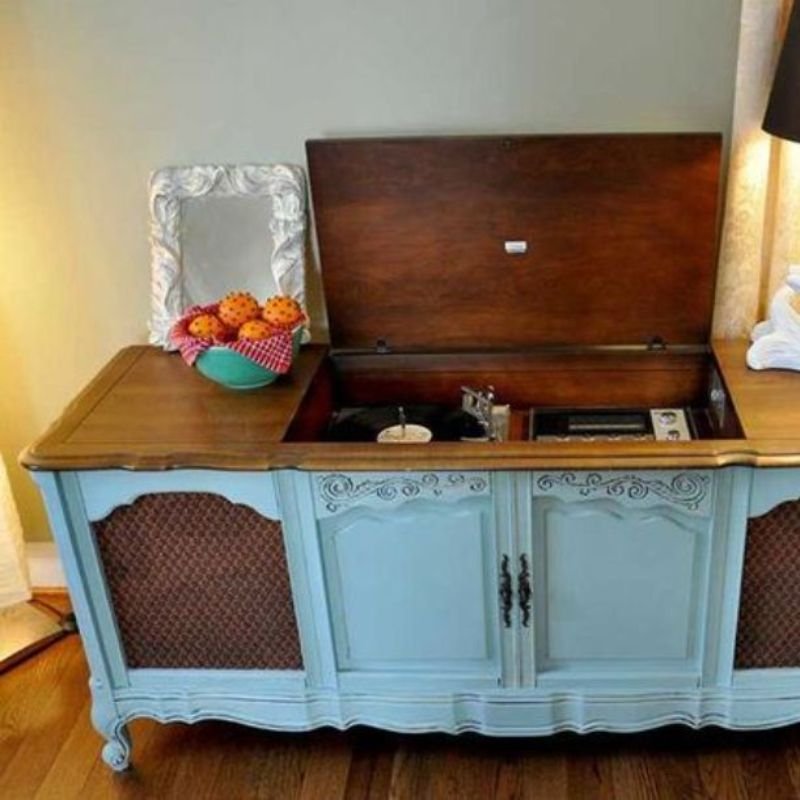 This record player fits inside a hidden compartment, meaning that you can choose when to have it on display. This is really practical for homes that don't have as much room (or if you're someone that prefers things tucked away!).
While the design of this cabinet is incredibly vintage, no one is stopping you from experimenting with different designs. Just as long as the cabinet has a compartment big enough for your record player, you should be good to go.
7. Cork mat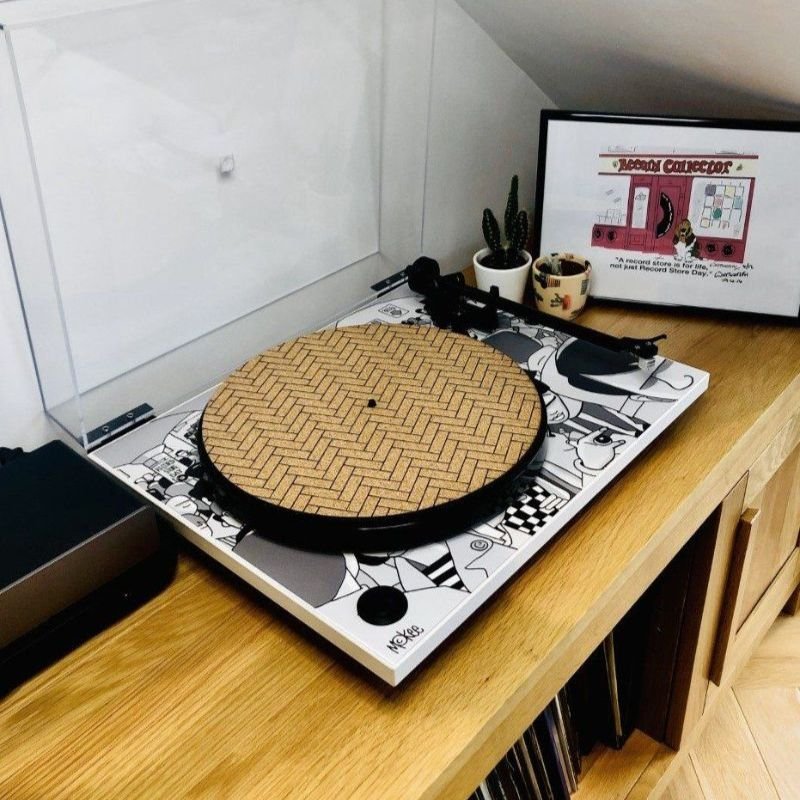 This record player is every hipster's dream. The owner of this player has carefully placed vinyl artwork around the turntable and found a cork mat to suit the design. The finished result has created a super funky aesthetic that brings a retro item into the modern-day. It's amazing to see how much a simple mat can transform the look of a player!
8. Floral slip mat
Speaking of mats, we've found yet another funky design that we love!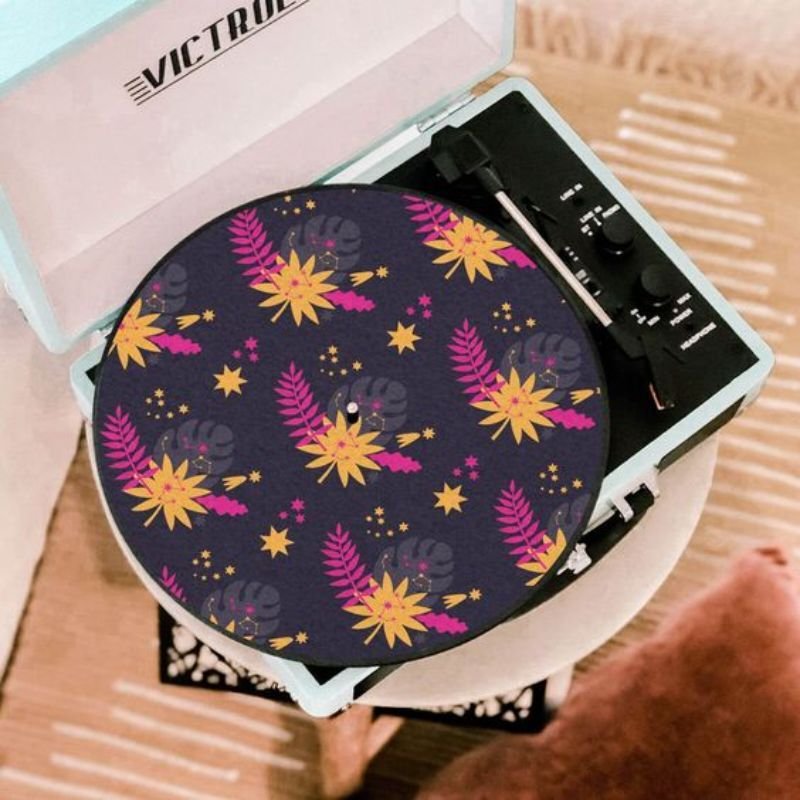 This mat takes a slightly more colorful approach, incorporating space and plants to add a bit of personality. As you have probably guessed by now, there's a slip mat out there for absolutely anyone.
There you have it – ten funky record players that we know you'll love. Have you taken any inspiration for your next record player set-up? We'd love to hear all about it!