True wireless headphones vs wireless earbuds
True wireless headphones are Bluetooth earbuds or in-ear monitors (IEMs). They have no wires connecting them or any controlling or audio source (a smartphone, MP3 player or similar). The battery, microphone and controls are usually built into the earbuds. Charging is via their carry case, which doubles as a charging dock.
This type of headphone has been around since 2015, and the technology is still evolving. Batteries are becoming smaller, and the audio range slowly gets more expansive. Airpods are the best-known example, but there are several other brands available.
Wireless in-ear headphones are similar, but they have a wire or cable connecting the two headphones. It's more difficult to lose them when they're tied together like that. The controls are also on the cable to make the earbuds smaller. Beats X wireless headphones are probably the most popular of this type.
Wireless technology
Most wireless headphones use Bluetooth, and most electronic devices are Bluetooth-enabled. That means you can have your device in your pocket, bag, or drawer and still listen to the feed. The typical range is about 10 meters to potter around a bit.
There are also three other varieties of wireless technology:
IR typically reaches around 7 meters and works on the same principle as a TV remote control unit. It has to be in the line of sight of the base unit to operate.

RF allows coverage of around 90 meters, although the sound quality can be questionable at times. Audiophiles might prefer to look elsewhere, given this issue.

Kleer is a newcomer to the world of wireless technology. It provides 16-bit CD-quality sound, low battery consumption and 15-meter coverage. Because it's a new technology, only a few brands use it. Sennheiser has incorporated it into some of its products, however.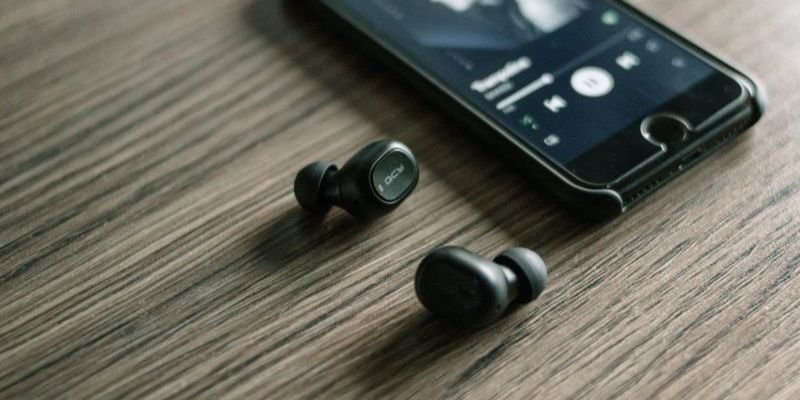 Sound quality
In some cases, wireless technology may not provide the same level of sound quality as wired headphones or earbuds. This is because, in IEMs, the digital audio signal has to be compressed at the source for transmission and then 'unpacked' by the headphones on receipt.
Distance from the source and obstructions also have a part to play in the quality of the sound, as do the codecs your wireless earbuds support. Codecs are an article in themselves, but while some, like LDAC, aptX and aptX HD, can handle sound at similar quality to CD, most Bluetooth devices support the lower quality AAC and SBC.
Both the audio source and the earbuds should use the same codec. A word to the wise: iPhones only support AAC and SBC.
Battery life
Earbuds come with a charging case, but this will also need charging from the mains occasionally. IEMs usually have a battery life of about three hours. Your charging case can give them an extra five to six hours per charge, but then it too will need charging. Manufacturers sometimes describe the battery life, including these extra hours, so research is essential.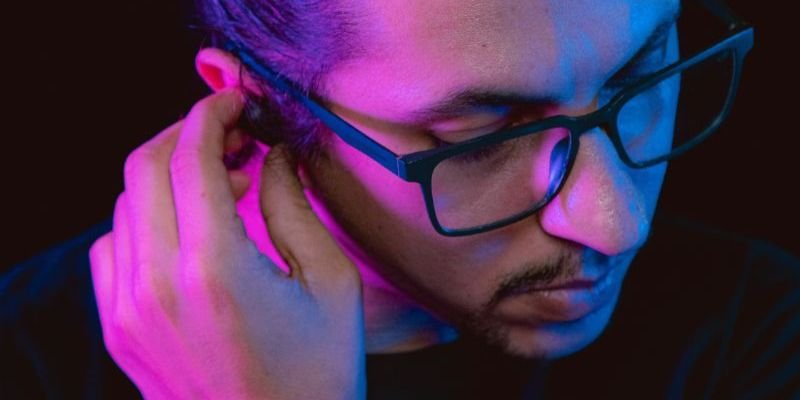 Comfort
Design and comfort should be paramount, although that can mean sacrificing sound quality for ease of use.
Headphones are comfortable around the ears even though they are bulkier than buds, but they lack the total portability of buds in a charging case. Some IEMs and wireless buds are available with a range of tip sizes, essential as specialist memory foam covers do not often fit in the standard charging case. 
To be truly comfortable, a set of IEMs has to:
Fit well in your ear, without moving around or sliding out

Have easy-to-reach controls that are not fiddly to manipulate

Be lightweight
Additional points to think of when selecting your wireless headphones include: 
Noise-cancelling capability

Sport friendly, with sweat proofing
Location of controls – on the IEMs or via an app
Warranty length and returns policy may also be important, especially if you buy online without trying first.
Price
True wireless headphones and earbuds tend to be more expensive. If it's your first pair of wireless headphones or IEMs, you might want to opt for a lower cost pair to see if you prefer them. But if you do take to them, be prepared to put the next pair on your Christmas list, as big brands have the chops, but come with the price tag to match.
Pairing
From personal experience, it's best to read up on setting up Bluetooth headphones before you do it for real. Or you might end up, as I did, ringing my parents by accident when I was trying to turn off the music. Cue a frantic scramble to unpair the headphones and ring them back on the same device I was trying to use with the headphones. Not recommended…
Researching wireless earbuds before you buy not only ensures you will know what you're doing with them when they arrive. It also provides that you are more likely to choose the right type for your needs.