Image credit: Credit: Batiste Safont
Listening to a new album is a personal experience. Music is emotive and can produce a smorgasbord of emotions you may not have seen coming, from unbridled joy to sinking regret. When you slip a hip-hop record onto the turntable, truly anything can happen.
Filling the void of realism in hip-hop
It turns out that Compton's Poet Laureate delivered something truly outstanding in a transitionary year for hip-hop. Today it's seen as one of, if not, the best Kendrick Lamar albums In 2015, Lil Wayne and Birdman took their beef public while Drake was busy introducing us to If You're Reading This It's Too Late. Big Sean had cemented his place at the top of the charts with Dark Sky Paradise, but there was something missing from the landscape.
Instead of mimicking his debut success, Kendrick attempted to fill the void of realism in the American hip-hop scene. As a result, To Pimp a Butterfly is a social commentary on a crumbling society, with Kendrick's take on the source of his country's social ills. It's as if he emerged from the Compton warzone to tell his tale.
He fearlessly takes on a narration of the state of American Apartheid, something he sees as heartbreakingly prevalent long after the emancipation of slavery. Following the events at Ferguson, police brutality, and broadening economic disparity, Kendrick breaks the core issues facing black Americans wide apart for all to see.
Giving a voice to the streets, Kendrick stunningly tells a story that is exemplified in "For Free," where he chastises America for its historical treatment of African Americans and eloquently describes the struggle. His lyrics are complex yet completely relatable, something that all great artists aspire to.
A fusion of hip-hop & jazz
Musically, To Pimp a Butterfly is as memorable as its lyrics. The tracks on the album are a beautiful fusion of hip-hop and jazz, orchestrated by the decorated Terrace Martin, who was instrumental in bringing Kendrick's lyrics to life.
That being said, it's difficult to pigeonhole To Pimp a Butterfly. You can pick up dashes of soul, funk, blues, and spoken word and this eclectic mix serve as a whistle-stop tour through the history of black music in America.
The iconic album cover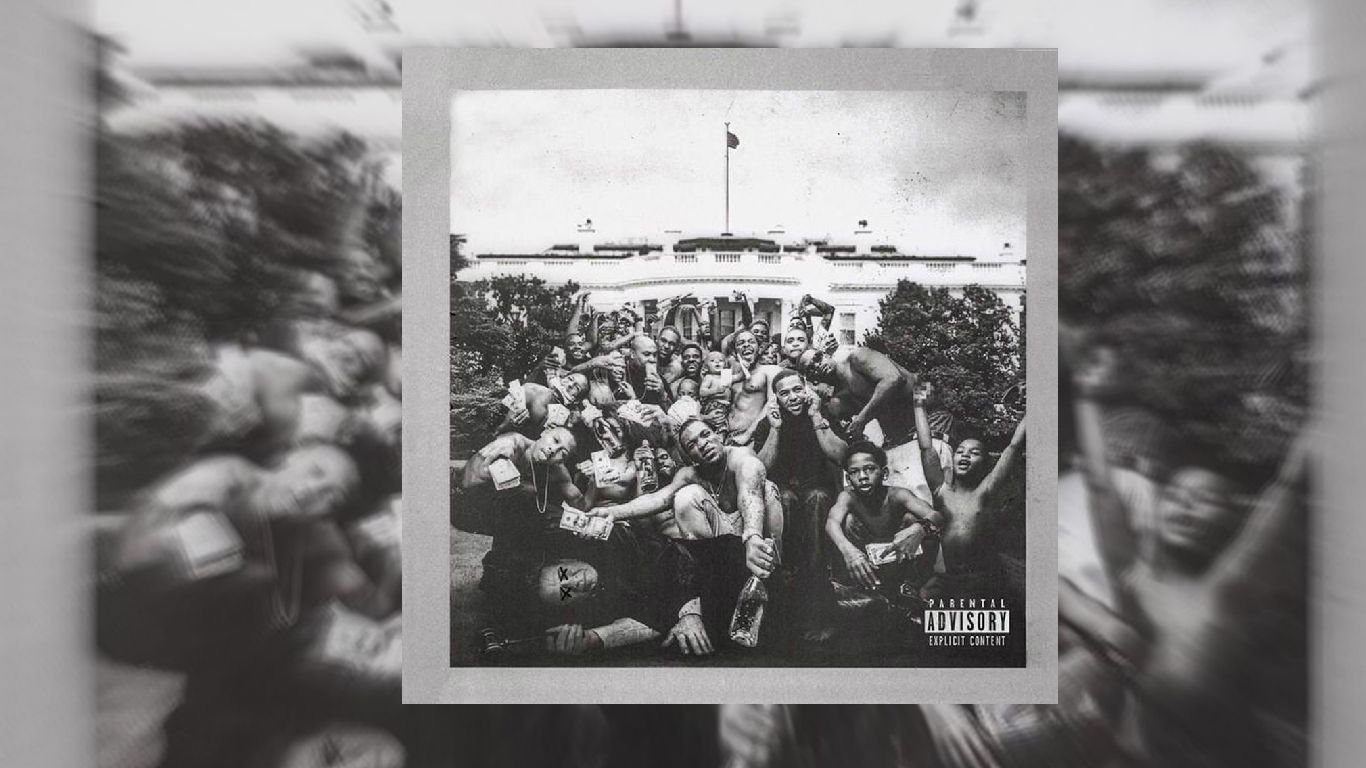 Image credit: wallpapercave.com
Then there's the album cover. In keeping with Kendrick's reliance on imagery throughout his career, Denis Rouvre's photo sees a group of primarily black men and children in a celebratory state outside the White House – the seat of black oppression in America.
There's so much to unpick from the album cover – the baby at the center, the seemingly dead white judge on the floor, and the wild faces of the men in the snap. For Kendrick, the album cover shows black men outside their neighborhood, but there's no doubt it challenges stereotypes associated with the traditional seat of political power in the US.
This is a theme that Kendrick interweaves throughout the entire album, and he admits to being inspired by a trip to Robben Island, where he learned more about Nelson Mandela's struggle for freedom in Apartheid South Africa.
Although he's more concerned with denouncing the ills of American society than he has been in the past, Kendrick doesn't forget his roots in To Pimp a Butterfly. He pays homage to Compton throughout and incorporates excellent beats and energy into his tracks that seem to be fresh off the streets.
The importance of conscious rap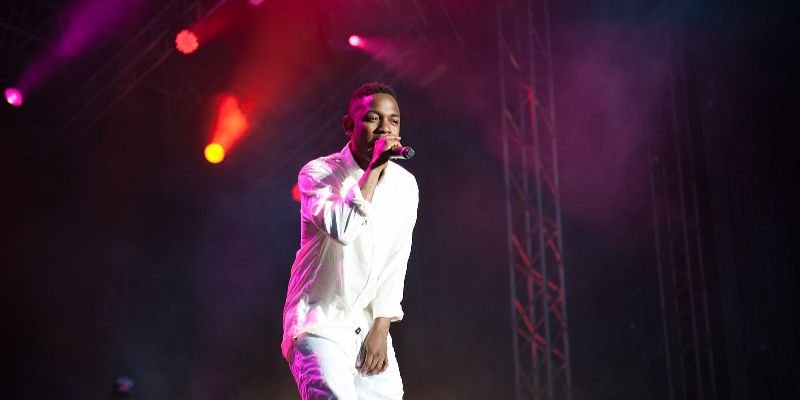 Image credit: Kim Metso
The piece de resistance of To Pimp is "Mortal Man," the final track on the album. It's a twelve-minute address in which Kendrick explains his motivations for producing more conscious and important music. At the end of the album, we're treated to an interview between Kendrick and Tupac from 1994.
In it, the pair are discussing racism, inequality, politics, riots, and the fate of the next generation of black Americans. It's a fitting end to an album that is so much more than a collection of songs.
In fact, Kendrick released To Pimp a Butterfly the day after the 20th anniversary of the release of Tupac's Me Against the World. Considered Tupac's best album by many, there's no doubt that To Pimp a Butterfly pushes it close.
After all, it has everything. To Pimp a Butterfly is relatable to a generation of people who feel betrayed, let down, and outcast by the very society in which they live. It's hard not to gravitate towards Lamar as a leader when you engage with this album.
Simply, we're unlikely to see a more eloquent critique of modern-day American culture. Most of Kendrick's greatest tracks feature on the album, and it is undoubtedly his seminal work. And with the divisions in American society growing ever wider in the present day, we can turn back to To Pimp a Butterfly and engage with some of Kendrick's proselytizing.
With the release of To Pimp a Butterfly, Kendrick Lamar has solidified his place in the history of rap. It is unquestionably one of the finest and most daring albums of all time, and it took hip-hop in a new direction.
So, as we celebrate its seventh year of existence, pull out your LP, sit back, and enjoy Kendrick Lamar's gift to this defining age of hip-hop.